Is There An App For That?
Looking to make a purchase, planning a family vacation or needing to do some banking? The first thing we do is grab our smartphone and scroll to find the App to fulfill that order, if not, I guarantee the website you visit will ask you to download their App. Due to the convenience of revisiting the said site, we do just that. We are a society of "access now" and having that little icon available does just that.
How Secure Are These Apps?

Some of us don't really give security a thought when accessing some apps.  If the name of the company is familiar to us, if it's a store you buy from off-line, we feel confident that it's secure to access.
Are they really secure?  According to quite a few reports most apps wouldn't pass the basic of a security test.  Read more.
Due to the increasing demand for mobile apps, businesses are competing to launch their services and products faster.
Are they bypassing crucial step to launch these apps faster and are they sacrificing anything in the process, like out data security.
Develop and Monetize
According to an article in the Economics Times newsletter, there is no better time to be an app developer in India.  They claim that App downloads on Google Play jumped from over 3 billion in 2015 to over 6 billion in 2016.  Their report claims that India is the top spot in the world for apps downloads on Google Play.
Does being an App developer guarantee the ability to monetize your app?  According to the same article, they (app developers) in India are in need of techniques to do so. Read full article Marketing-Branding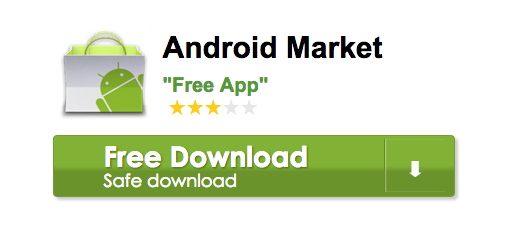 These are some of the things the experts will tell you that you will need to consider when thinking about monetizing your app.
What revenue strategy is best suited for your app?
Who is your target audience – be as specific as possible
User experience – ensure it's not negative (at least initially)
When was the last time you needed to do some banking and walked into a building stood in line to make a deposit or pay a bill?
When was the last time you walked into a building to see a travel agent to book a family vacation?
I know the answer to both those questions are probably "What" and "Who does that" and of course this can be generational.  The decade we're born in influences the amount of time we spend online without any definite purpose, some people just don't surf.  Some of us use apps only to fulfill and replace some mundane task that would require us to visit a building of some kind and be on a schedule.  There is an app for that.

I love the ease and easy access the use of some apps provide but I am not a developer.  My curiosity of how one gets paid from monetizing their apps led me to write this.
AdMob by Google shows you how to monetize your apps.
Read some of their success stories.
How do you feel about the apps you use and the security issues surrounding some of them?
Please leave a comment and any questions you may have.
Thanks for stopping by.
bbyard

Please follow and like us: